Do you ever feel discouraged when you're making art?
Do you want to....
Open your sketchbook and feel free and not judged
Pick up a brush to play and explore
Find meaning and beauty in your process.
Have skills, time and to know your artistic voice?
You've come to the right place.
Welcome to Your Creative Freedom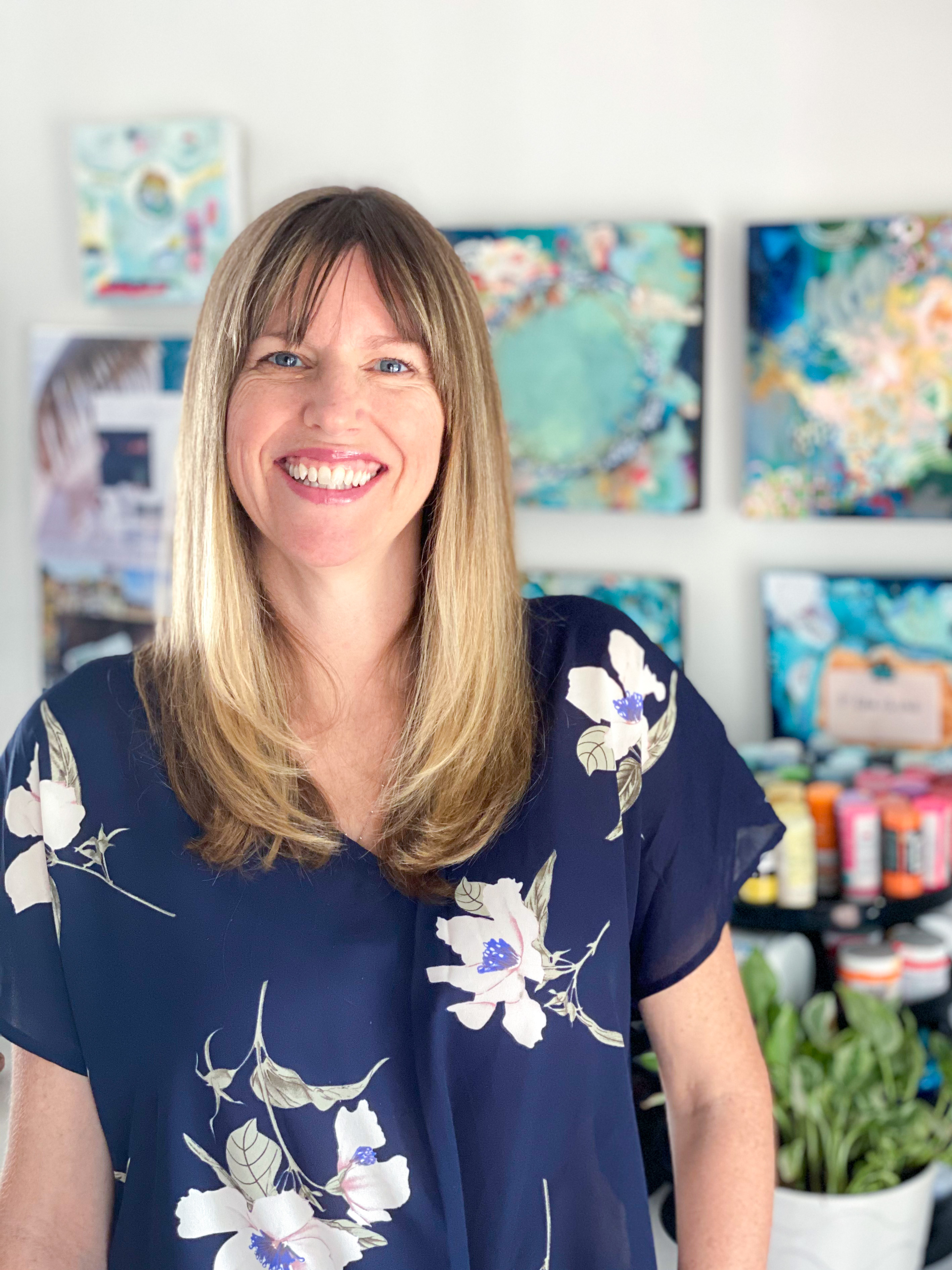 I'm a mixed media artist and teacher living in Tampa, Florida. I love to teach classes that help people shake off the rules and find their freedom while making art. My students say it feels like a spa for their creative soul.
I love the feeling of freedom and play that can be found through the art-making process. Texture and lots of layers are hallmarks of my work.
When I'm not making art, I can be found "following my nose". Together with my husband and three kids, I love to explore my town and travel. I also love to go to the farmers market, read and walk, especially by the water at sunset.
I'm so glad you're here and can't wait to share this journey with you.